ACE MOLAR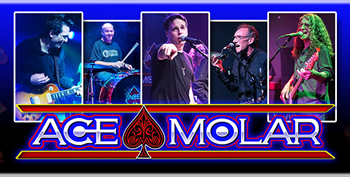 Website:
acemolar.com
When:
Thursday, June 16th - 7-10PM
Ace Molar is a High Octane Rock-n-Blues band featuring Todd Meany (from Fox8 News in the morning) performing danceable hits from great artists like J. Geils Band, Rolling Stones, Blues Brothers, Lynyrd Skynyrd, Wilson Pickett and other Artists.


HEARTBREAKER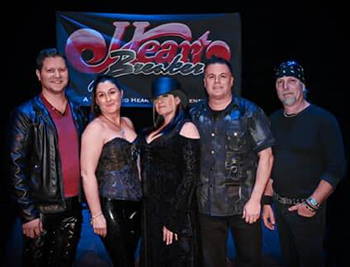 Website:
heartbreakertribute.com
When:
Friday, June 17th - 7-10PM
Heartbreaker is a Cleveland-based tribute to the multi-platinum recording artists Heart and Pat Benatar. Heartbreaker intertwines the harder edged classic rock, top-40 power pop, and rock ballads that made these artists famous.

Heart was inducted into the Rock and Roll Hall of Fame in 2013. To date, Heart has sold over 35 million records worldwide, had 20 top-40 singles, seven top-10 albums and received four Grammy Nominations. Pat Benatar is a four-time Grammy Award winner with two RIAA-certified multi-platinum albums, five platinum albums, three gold albums, and 15 Billboard Top 40 singles. She was nominated for a 2020 induction into the Rock and Roll Hall of Fame.

Heartbreaker is energized by the continued interest in the artists they cover. Come out and experience Heartbreaker's raw power, hear their stunning harmonies, and watch them enjoy paying tribute to the Most Influential Women of Rock!
FLASHBACK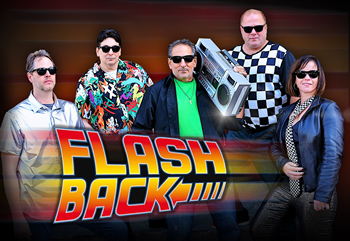 Website:
flashbackcle.com
When:
Saturday, June 18th - 7-10PM
FlashBack is a five-piece party band that plays a variety of dance hits from the 70's, 80's and 90's. When you combine phenomenal vocals and harmonies, exceptional musicianship, and a top notch set list, it's a recipe for fun. And FlashBack never fails to deliver—no matter what the occasion! Their goal is to play songs that will pull you onto the dance floor and take you back to better times. In short, FlashBack will have you you saying, "I love this band!"